GBR 1999 Junior Men Targoviste ROM Aug 2017 Results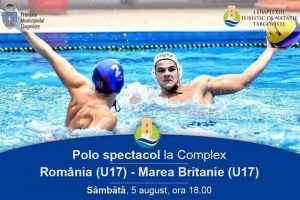 After an intensive few days of training in Bucharest, Great Britain 1999s put in a fantastic performance against Romania in Targoviste but lost out 11-6 (3-1, 2-1, 3-2, 3-2).
GB fought hard throughout the match and it was great to see all the previous sessions' work clearly on show in the pool, particularly in the final three quarters.
The players' progression since arriving has been impressive and the build-up to next year's European Qualification tournament continues for this young and extremely talented squad.
Coach Sean King commented after today's match: "All things considered, we're disappointed with the scoreline.
"With the game at 5-2 at half-time, we had so many good chances in the second half, where we either hit the post or didn't really test their keeper due to poor shot selection.
"Defensively, we were fantastic, with both Matt Madden and Harrison Barker-Smith dominating the opposition centres. And Tom Manley was superb in goal.
"We definitely gave Romania something to think about, which is very encouraging.
"We now need to improve our fitness levels to ensure we take advantage of the opportunities our movement in attack create."