It's May and yes, there's polo news!
- May 1, 2020
Welcome to our May edition of the Water Polo News.  When I sat down to write this I thought there would be little to report but how wrong I was. I should have known that the water polo community would continue to thrive regardless of the lockdown (whilst maintaining social distancing at all times).  This month there has been an amazing show of support for players and club members, with acts of kindness for those in need and ingenuity to ensure that fitness levels are maintained despite the fact that for many this is the longest period they have ever been out of a pool.  It has also been a month tinged with sadness at the loss of water polo stalwart, Mike Glover.
So how does a water polo player keep in shape when all the pools are closed?  The answer is group on-line training using social media apps such as Zoom and House Party.  Below we show a number of clubs who have shared their interactive training sessions.
Otter invited Lily Turner, who is back for the summer from UC Berkely to lead a Zoom training session as a guest coach.  She introduced the team to some great new exercises too – fresh from the U.S.
Over the last month Watford have been organising some interactive talks from a range of outstanding speakers including a sports psychologist current coaches, players and officials.  They scored a massive coup when 274 members tuned in to hear Olympic silver medallist and current VK Jug Head Coach Vjeko Kobescak speak about his amazing playing and coaching career, and have hosted Stefan Vidovic of Ortagia, ITA, Croatian referee Duje Cipcic and Olympiakos player Maro Jokovic to name but a few.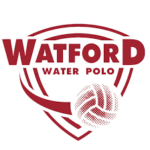 Great work guys, and make sure you follow them on socials including twitter @WatfordWP to get the latest info about who will be appearing on their channels next!
Hillingdon Water Polo Club demonstrated its impressive development by introducing their London Youth Games Team.  Unfortunately the games have been cancelled.  The team are of course understanding of the reasons why but have made a plea for the re-instatement of the u19 category in 2021 so that this team do not miss out on a chance to compete.
Many congratulations to Will Hames who was awarded the Jack Petchey Award by West London Penguin last month for his exceptional talent in the pool and for his coaching of beginners joining the club.  Will was given the award on his birthday at the last training session before the lockdown.  Well done Will!
Congratulations also to coach Adam Maidment of Hillingdon Penguin, who was awarded the Jack Petchey Leader Award also in March.  Adam was nominated by the young players he coaches in recognition of his passion and dedication to coaching water polo.
Other themes that have inspired this month include the great aquatic bake off.  The skills of some players and their families is really impressive.  We particularly liked the entry below by one of the Otter team.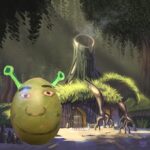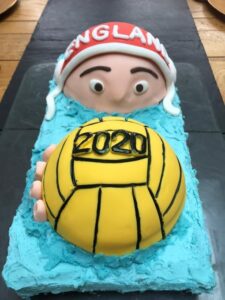 We also have to mention the Easter Egg painting competition run by City of Liverpool.  Some amazing artwork ladies!  We particularly liked 'Shrek Yoke"!
On a serious note, very sadly Mike Glover passed away on 16 April following a long illness.    Mike was a gigantic figure in the world of water polo.  He was a player and coach competing at the highest level.  He was a former ASA President.  His career in water polo spanned over 30 years.  His passion for the game inspired many people.  He was kind, enthusiastic and very supportive.  He had immense knowledge of the sport which he loved to share.  He was one of the driving forces behind the creation of City of Manchester Water Polo Club and was a past President.   His legacy was to leave the club as double BWPL champions.  He will be fondly remembered and sadly missed.  We send our condolences to Julie and Mike's sons together with all his friends in the water polo world.  A legend!
That's it for this month.  Please continue to share the amazing things you are doing to keep going during these strange time.  If you have a story to share please let me know by emailing me at ah@waterpoloengland.org .   Keep safe and remember…