Welcome to our September England water polo club news
- August 31, 2020
Welcome to the September edition of Water Polo News. As the summer comes to an end it is great to see that more clubs are able to return to pool based training but a concerning number still have no date in sight for when they will be able to return to the pool. A staggering one in five pools may never reopen due to the coronavirus pandemic. The water polo community has been shocked to learn of the indefinite closure of the centre of British Aquatics at Ponds Forge Sheffield.
England Water Polo is conducting a survey 'Are you back training?' to monitor the position, and would like as many as people as possible to respond.  Please do let us know what is happening at your club.  The link is https://www.surveymonkey.com/r/VSTJHHM and the results will be published around 7 September.
Swim England is also running a campaign to highlight the plight of many pools and the impact this is having on aquatic sports.
Focussing on the positive news, it is great to see the following clubs go back to pool based training.
Hythe Junior Water Polo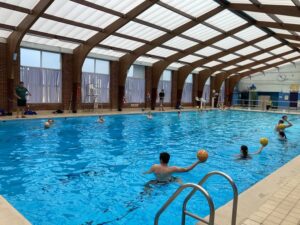 – Watford water polo – players of all ages are back to training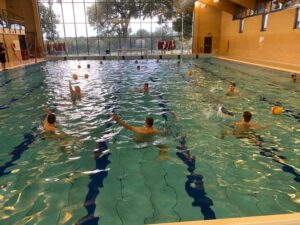 – Norwich Water Polo back to training at Wymondham Leisure Centre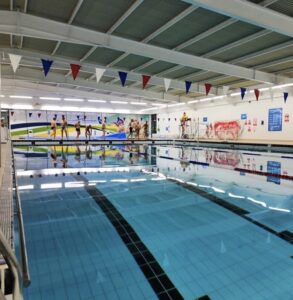 – City of Manchester are back training at East Manchester Pool (Beswick).
Penguin players have been back training in a pool since 2 August.
Humberside water polo is back to training this week.
Those clubs still not able to return to pool based training are continuing to find inventive places to train.
Bridgeford have been training throughout the pandemic in the iconic Liverpool Docks. They are doing sessions comprising 45 minutes of fast swimming, followed by some polo drills and then the ball work.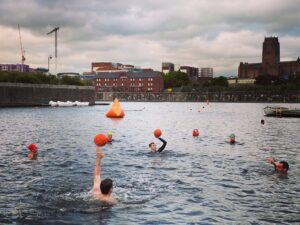 City of Liverpool is also training in the Liverpool docks.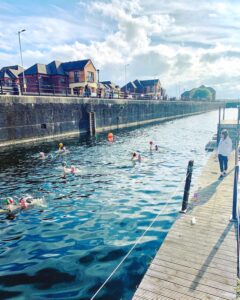 Worcester Crocodiles have continued to have structured training sessions in the River Wye throughout August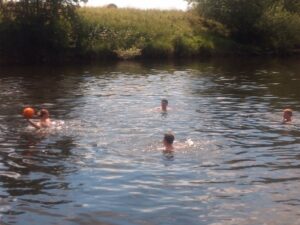 – Lucky Worthing Water Polo has spent the summer training in the sea. In addition to keeping up their water polo skills they have been learning new water skills including paddle boarding! They have also been training outdoors at the picturesque Arundel Lido. Their home pool at Splashpoint is opening in September and they will soon be back to regular pool training.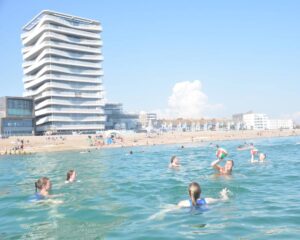 Whilst Ponds Forge is closed City of Sheffield Water Polo club has been forced to train in a local lake.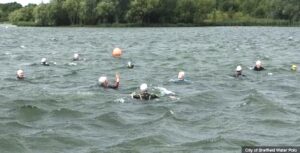 The announcement that the Ponds Forge International Sports Centre is to remain shut indefinitely is a bitter blow to the aquatics community. The Centre is home to Sheffield Water Polo Club, the second largest club in England and one of only two clubs to enter four senior teams in the BWPL.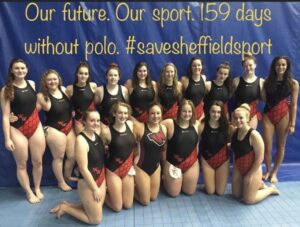 The club has an excellent history in the sport.  Olympian, Fran Leighton played her formative years of water polo at Ponds Forge as a member of City of Sheffield water polo and the club continues with her legacy with numerous juniors representing the region as well as England and GB with many more on the England Talent pathways.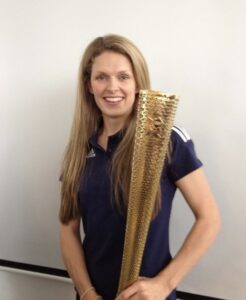 Sheffield Hallam and Sheffield University water polo teams also train at Ponds Forge and the centre hosts many water polo events including the BWPL. It is a regional training centre for aquatic sports.   If the pool is allowed to close the country will be the poorer and fewer athletes will be able enjoy the sports of legends. We need to stand together and join the campaign to stop the closure of this important icon of aquatic culture.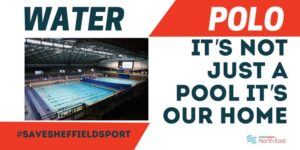 On a more positive note, BWPL President Trevor Pledge has awarded the players' medals to City of Manchester Women's and Men's team captains, five months after the club completed a double double by winning the Men's and Women's Super 5s for the second year in a row. Unfortunately, due to the Covid-19 pandemic, it wasn't possible to present the team medals at the time and below we see team captains Izzy Howe and Joe O'Regan presented with their medals.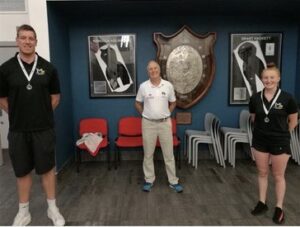 And finally we offer our congratulations to Luke Illingworth who has been appointed as Team Manager for Army Water Polo. Luke brings huge playing and management experience to Army Water Polo and takes over at a time when Army Water Polo is as successful as ever it has been – both at Inter-Services level and in the British Water Polo League where many of us will have seen the team compete.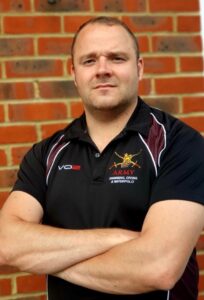 That's it for this month. Please continue to share the amazing things you are doing to keep going during these strange times.  If you have a story to share please let me know by emailing me at ah@waterpoloengland.org