England Water Polo club news is out
- December 1, 2022
Welcome to our latest edition of Water Polo News.  November was a very busy month both in the water and out.  There were a lot of exciting British Water Polo league matched as teams competed for the final places for Super 5s, qualification for the new league and playoffs.  We also saw British Swimming and Swim England showcase our water polo talent at their awards evenings.
In the men's Division 1 Penguin made it five wins from five matches to finish first in Division 1.
Lancaster ended the month in second place after a stunning 16-13 win against Caledonia and a 9-9 draw with Manchester.
Last year's champions, Manchester, played Sheffield and Lancaster with both games ending in a 9-9 draw.    They are safely through to the Super 5s. Polytechnic lost to Penguin in a very close match (12-11) and beat Cheltenham (11-13) to claim their place in the final 5.
The last Super 5s place was taken by Sheffield who drew with Manchester (9-9) and narrowly lost to Lancaster (10-9).
In the second Division, Watford and City of Bristol drew 13-13 which meant Watford joined Welsh Wanderers, Sutton & Cheam, City of Bristol and Exeter in the top five clubs that will progress to Championship 1 next season.
In Division 3 Rotherham Metro, Hucknall, Southampton and Castleford were already guaranteed places in the top five with a place in Championship 2 next season.  After a thrilling weekend of matches the final place went to Cheltenham Spartans.
Sedgefield remain undefeated in the men's Division 4 and are now in the top position
Bridgefield took second place in Division 4 after a 16-9 win over Newport and an 11-11 draw with Watford Saxons at Aldershot.  Both Sedgefield and Bridgefield have qualified for the Championship 3 playoffs.
The women's league saw Champions City of Manchester secured a significant win over Otter in the battle of the top two teams in women's Division 1 with a 25-15 result.  Particular congratulations go to Izzy Howe who scored 7 of Manchester's goals. Otter now occupy second place in the top league.
Liverpool Lizards beat Coventry 10-7 and Sheffield Sharks 13-8.  They then beat Tydesley 16-5 to claim their place in the Super 5s finishing third overall.
Having lost to Liverpool Lizards, Coventry rallied to beat Sheffield Sharks 10-8 to put themselves fourth in the table and into the Super 5s competition. The final Super 5s place went to Hucknall who celebrated their progress to the Super 5s for the first time after a runaway 17-2 victory over Exeter followed by a 12-7 victory over Otter.
In Division 2, Rotherham Metro retained their 100 per cent record when they defeated Liverpool Liver Birds in a tense 9-8 game and then beat Caledonia.  Penguin Emperors were second ending the campaign with a 14-7 win against City of Bristol. They will play in Championship 1 next season.
While at the bottom of the table, Mid Sussex Marlins and Caledonia face the prospect of a play-off against the two leading teams in Division 3.
In Division 3 Kirkintilloch & Kilsyth in their debut season beat Southampton 29-3 however, they met their match when they played Manchester Comets who defeated them 12-7.  The Comets went on to 7-7 draw against leaders Watford who were on form after a 26-2 win over Birmingham.  This meant the Comets took the runners up slot and a place in the end-of-season play-offs.
Well done to all nominees and winners in the British Swimming Awards and the Swim England Awards.  The water polo winners were –
British Swimming's Outstanding Water Polo Player of 2021-2022 – Lilly Turner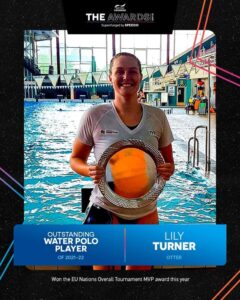 Lily won the EU Nations Overall Tournament Most Valuable Player award this year and has been a standout player for the national GB women's team over the past season. She is currently a student athlete at the University of Berkeley, America.  She plays her English water polo for Otter.  An amazing player.  Well done Lily!
British Swimming's Outstanding Coach 2021-22 – Theo Nousios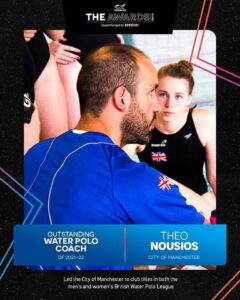 Theo is a well-known and popular coach based at City of Manchester Water Polo Club where he has enjoyed great success developing the sport of water polo in the city.  This year he led the City of Manchester club to titles in both the women's and men's British Water Polo League.  An amazing achievement.  Well done, Theo!
Swim England's Breakthrough Athlete of the Year – Harriet Dickens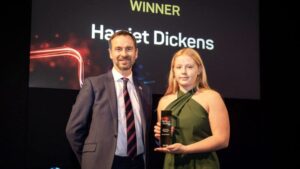 Harriet won the U19s National Age Group Championships Most Valuable Player Award and she is also the U19s National Age Group Championships top scorer.  She is a pupil at Bolton School (where she is the girls' water polo captain) and a BWPL champion with City of Manchester.  Go Harriet!
Swim England's Water Polo Club of the Year – Worthing Water Polo Club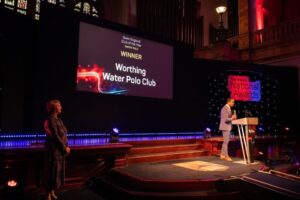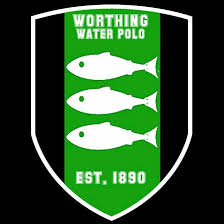 Worthing Water Polo Club has enjoyed a terrific year winning the 2022 Boys' U17s National Age Group Championship and now the 2022 Swim England Water Polo Club of the Year.  Very well done!
We also offer our warmest congratulations to Alan Boyle who was awarded the Harold Fern Award at the Swim England National Awards ceremony.  This Award is given to the individual or organisation making the most outstanding contribution to aquatics at a club, county, regional national or international level.  Alan has dedicated more than 60 years of his spare time to water polo and swimming.   He will be particularly well known for his work with Warrington Swimming & Water Polo Club which he joined in 1952.  He was awarded an MBE for his services to swimming and water polo in 2015.  Thank you Alan for everything you have done for the sport!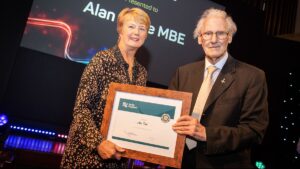 That's it for this month's round up of club news.  There is more BWPL action in December.  We are always happy to publicise news from clubs around England so if you have any news you would like to share please let us know by emailing your news and pictures to us ah@waterpoloengland.org.
We wish you all a very happy Christmas from everyone at England Water Polo!