Our July England Water Polo club news is out!
- July 1, 2023
Welcome to our July edition of England Water Polo's News. Each month we try to showcase what is going on in clubs around England. If you have any news that you would like us to feature please do get in contact with us using the contact details at the end. We are always happy to report what clubs are doing and publicise forthcoming events.
June has been another busy month with many clubs holding their annual tournaments and/or travelling abroad for training camps. We also saw the return of some of our athletes who have been attending American Universities on water polo scholarships. We would like to mention one of these, Cecily "Lily" Turner, who has had the honour of being placed on this years AWPC All-American Team. This means that she has been recognised as one of the best water polo players in the USA such that she gets a place on that country's fictional university first team. This honour has capped off Lily's fantastic career at California University. This season alone she scored 47 goals and 24 goal assists giving her a career high of 71 goal contributions. Many congratulations Lilly, we are very proud of you!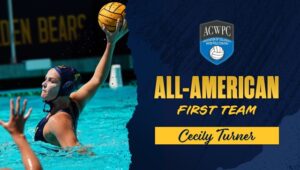 We don't usually report on the national teams as our news is primarily to report on our clubs, but this month we do want to congratulate the GB senior Women's team who have qualified for the LEN European Championships for the first time in 10 years. They not only qualified, but they did so in style defeating all three teams in their group and qualifying top of the group.
LEN reported that they "stunned" Germany with a 5-13 goal win. They defeated Portugal 12-14 and had a commanding victory over Finland, 2-27. Very well done to the team and coaches Nick Buller and Peggy Etiebet. Great Britain's women's success at the event even made it onto Sky News!
Back at home, the wonderful weather has created the perfect environment for a number of outdoor competitions. Cheltenham Water Polo held their summer water polo festival in the iconic Sandford Parks Lido, Cheltenham.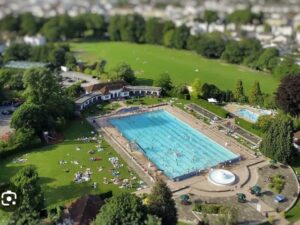 Watford Water Polo's 2009s team won their event defeating Exeter in the final match 6 goals to 3. They were undefeated throughout and worthy winners. West London U15 Mixed Team also had a very successful day at the tournament taking home the bronze medal for their event.
Hitchin Swimming and Water Polo Club hosted their annual invitational water polo tournament at Letchworth open air pool. Clubs attended from Enfield, Bedford, Norwich Haberdashers and Cambridge. After some exciting matches, Watford Water Polo under 15s retained their crown for the second year with Haberdashers taking silver.
Sevenoaks travelled to Faversham for their annual outdoor water polo tournament.
Hillingdon Water Polo Club hosted a round of the London Water Polo U15 Summer League and their team secured two wins from two matches.
The British Army Water Polo team which plays in the BWPL has been enjoying a post season tour to Malta.
City of Manchester Water Polo Club Women invited Sheffield and Liverpool to compete in the inaugural Bethell Cup competition. The trophy was won by COM. We look forward to the next event!
And finally, get ready to witness the grand return of World Class water polo to the vibrant city of Glasgow this August! Prepare to be captivated by the extraordinary talents of Mati Ortiz, the distinguished Olympic medalist and Sabadell player representing Spain. And that's not all – brace yourself for an exceptional coaching team!
Joining Ortiz are the highly accomplished coach, Mario Sinatra, and the skilled pro-player, Rosa Rogondino, hailing from Bogliasco. Together, they will lead and inspire aspiring athletes at our prestigious Summer Water Polo development camp. This is an unrivaled opportunity to learn from the very best in the sport, ensuring a truly unforgettable experience. Don't miss out!  Info and bookings: https://communitywaterpolo.uk/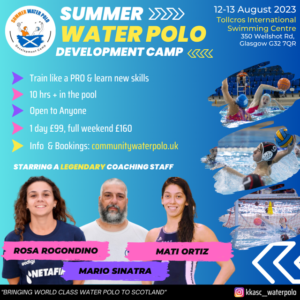 That's it for this month's round up of club news.  We are always happy to publicise news from clubs around England so if you have any news you would like to share, please let us know by emailing ah@waterpoloengland.org